Mission
Coalesce seeks to invest behind the operators, founders, and owners of leading mid-sized human capital and technology-enabled business services companies. We back ambitious entrepreneurs looking for a thoughtful capital partner to help accelerate their company's growth.
How do we help? We provide upfront and ongoing capital, support technology and digital enablement, and provide a suite of tailored resources to drive value creation post-investment.
We are active and committed investors. Our goal is to forge deep partnerships with our portfolio companies and work collectively to build enduring companies of lasting value. Sector Focus
We focus on companies that provide essential services to other businesses by leveraging human capital and technology-enabled processes. Focus areas include:
Professional & Digital
Services
Testing, Inspection,
Certification & Compliance
(TIC & C)
Commercial
& Facility Services
Route-Based & Logistics
Services
Values
Our core values guide us in all of our interactions with our management partners, portfolio companies, investors and vendors:
Stewardship:
We are humble stewards of our companies' people, capital, and identities.
Transparency:
We create meaningful, long-term relationships founded on sincerity and transparency.
Belonging:
We encourage collaboration, authenticity, and diversity of thought and expression.
Excellence:
We have an unyielding commitment to personal and professional growth in the pursuit of excellence.
Portfolio
Examinetics, a leading provider of occupational health compliance testing services, empowers businesses to protect the health and wellbeing of their employees through its comprehensive suite of occupational health compliance solutions, including hearing conservation, respiratory protection, and other medical screening and surveillance.
Examinetics leverages its unmatched scale supported by a large fleet of mobile medical units utilizing uniform standardized procedures to provide fast and flexible scheduling and consistent client service across the country. Examinetics reaches more than 3,000 clients in over 18,000 locations annually. Its internally developed hearing testing technology, called Salux™, allows Examinetics to be the only occupational health provider to offer testing services to its clients in any method best suited for any specific facility needs.
To learn more, visit www.examinetics.com.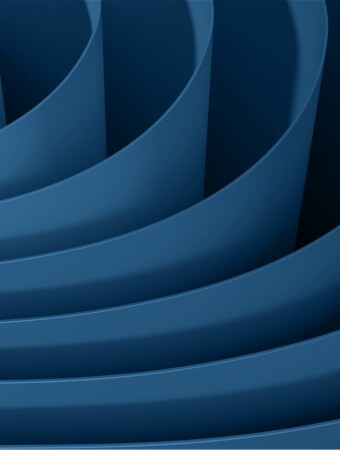 Philosophy
How are we different? We emphasize a distinctive, people-focused, diversity-driven, and growth-oriented approach to investing. We partner with management teams that are at an inflection point and would benefit from a capital partner that can help pull the right levers to accelerate growth.

Key Tenets of Our Investment
Philosophy Include:
We focus on business model attributes first and foremost. In our experience, the best businesses have a strong value proposition, recurring or re-occurring revenues, attractive unit economics, high free cash flow generation, and margins that grow with scale.
We recognize that great businesses aren't built overnight. We make thoughtful long-term investments, in partnership with management teams, with the goal of building durable franchises.
We take pride in working tirelessly on our companies' behalf, offering resources and counsel where needed. We want our management teams to be repeat partners and serve as our strongest referrals.
We deploy creative incentive structures that motivate all stakeholders toward a common goal of growth and value creation, not just executive management. We seek to provide equity ownership opportunities deep into an organization.
Our aim is always to drive returns through growth (both organic and acquisition-driven), not through financial engineering. We invest in businesses that are at a tipping point, where our support can help them grow into market leaders.
We have a proven value creation playbook that we tailor and implement in partnership with management. Key tenets of this playbook include improved professionalization and financial reporting ("Systematize"), more proactive sales and go-to-market ("Sell"), greater focus on talent acquisition and retention ("Serve"), and pricing and account management initiatives ("Solve").
Criteria
Coalesce primarily makes control investments in mid-sized human capital and technology-enabled business services companies.
We do have the flexibility to make minority investments or provide other forms of equity capital based on the specific needs of each company.
We look to invest in businesses at the intersection of three criteria:
High-Quality
Business Model
Operating In a
Durable End-Market
Supported by
Secular Tailwinds
Some more specific attributes we may look for in our investments include:
Headquartered in North America.
Typically, at least $5M of EBITDA and $25M of Revenue.
Asset-light business model, powered by human capital.
Differentiated service offering, with clear competitive advantages and strong value proposition.
Entrepreneurial and ambitious management teams committed to driving long-term growth.
Opportunity to drive value through both organic growth and add-on acquisitions.
Stable end-markets with limited cyclicality and risk of disruption.
Strong secular tailwinds benefiting the business, such as an increase in outsourcing or growing regulatory complexity.
Team
Coalesce has a purpose-built team, with a unique blend of investing, deal sourcing, and operating experience.
Our team brings to bear significant prior expertise investing in business and technology-enabled services. We have seen and done it before across a variety of business models and verticals.
Investing & Business Development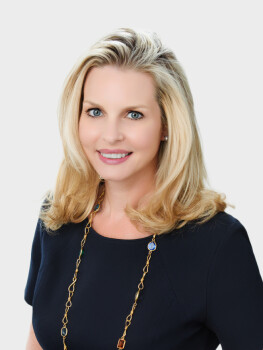 Stephanie Geveda
Founding and Managing Partner
Stephanie is the Founding and Managing Partner of Coalesce Capital. She has over 22 years of investment experience, the vast majority of which were focused on investing and building pioneering services companies that use technology to empower human capital. Prior to forming Coalesce, she spent over 12 years at Warburg Pincus, most recently as Head of the Business Services Group, leading a team of 22 professionals dedicated to investing in human capital and technology-enabled Business Services companies behind a strategy that she developed and refined over the past decade.
Stephanie believes that human capital is the most important driver of company success, especially in the services sector, and has always taken an executive-led approach to her investing by partnering with incredibly talented executive teams. She also believes that digital innovation will continue to play an increasing role in transforming traditional human capital businesses.
During her time at Warburg, Stephanie was involved in Warburg's investments in ARAMARK, GrubHub/Seamlessweb, Electronic Funds Source, WEX, Endurance International Group, Sotera Health, Hygiena, Labstat International/Certified Sciences, Arise Virtual Solutions, GA Foods, Sweeping Corporation of America, FlexXray, SPINs, A-LIGN, and TRC. She previously served on the boards of Electronic Funds Source, Sotera Health, Hygiena, Certified Sciences, Arise Virtual Solutions, GA Foods, Sweeping Corporation of America, FlexXray, SPINs, A-LIGN, and TRC.
Throughout her 20+ year career in private equity, Stephanie has been involved in more than $30 billion of private equity transactions and has garnered extensive experience in structured investments, including take-privates, corporate carve-outs and growth equity financings. Prior to joining Warburg Pincus in 2010, she worked as an investment professional at Silver Lake Partners, Fox Paine & Company and CCMP (formerly, J.P. Morgan Partners). She began her career working in Morgan Stanley's Investment Banking Division, where she advised companies on mergers, acquisitions, and restructuring transactions.
Stephanie attended the University of Notre Dame, where she graduated summa cum laude with a degree in finance and economics. She received her M.B.A. from Harvard Business School, graduating as a George F. Baker Scholar, the school's highest academic designation.
Stephanie lives in Rye, New York with her husband and four children.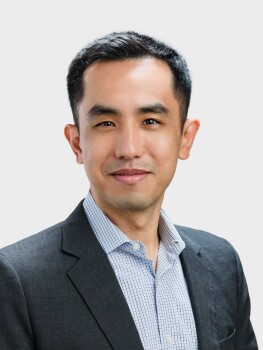 Thomas Shi
Managing Director, Investment Team
Thomas is a Managing Director at Coalesce Capital. Thomas has over 14 years of investment and acquisition experience, most recently at Flexpoint Ford where he focused on identifying, evaluating, and executing investments primarily in business and technology-enabled services companies within the financial services sector.
During his tenure at Flexpoint Ford, he was involved in investments in notable platform companies such as TRAKAmerica and Clearstead Advisors and served on their boards of directors. Prior to joining Flexpoint, Thomas worked at GIC, Warburg Pincus, and Evercore.
Thomas received a B.S. in Economics, concentrating in Finance and Accounting, magna cum laude, from the Wharton School at the University of Pennsylvania.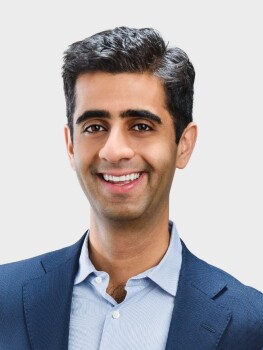 Shash Chugh
Principal, Investment Team
Shash is a Principal at Coalesce Capital. He has over seven years of investing and operating experience, including five as a private equity investor at Warburg Pincus. Most recently, Shash served as the Head of Finance at Cometeer, a venture-backed e-commerce and technology business with over $100M in capital raised. Prior to joining Cometeer, Shash was at Warburg Pincus, where he supported the firm's investments in Endurance International Group, Duravant, Sagent Lending Technologies, and Defi Solutions.
Shash received a B.S. in Economics, concentrating in Finance, summa cum laude, from the Wharton School at the University of Pennsylvania. He also received a B.A. in International Studies from the University of Pennsylvania.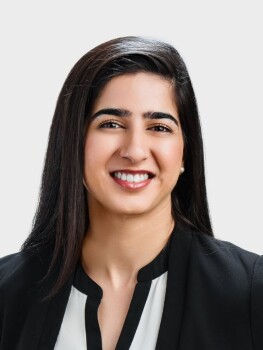 Gurbani Singh
Senior Associate, Investment Team
Gurbani is an Senior Associate at Coalesce Capital. Previously, Gurbani worked at Littlejohn & Co. where she evaluated and executed buyout investments in the Business Services and industrial growth sectors. Prior to Littlejohn & Co., she worked as an investment banking analyst at Deloitte Corporate Finance, where she was involved in executing M&A transactions across a variety of industries.
Gurbani received a B.A. in Public Policy from Duke University and a Master of Management Studies degree from The Fuqua School of Business at Duke University.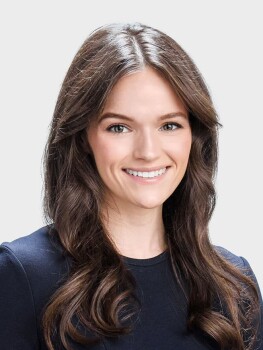 Colleen Hynes
Senior Associate, Investment Team
Ms. Hynes joins with experience investing in both public and private markets. Most recently, she was an analyst for BlackRock's event-driven investment team, Global Event Partners, where she focused on opportunities related to public mergers and acquisitions. Prior to BlackRock, she was a Senior Associate at Sentinel Capital Partners, a middle-market private equity fund based in New York City. Before joining Sentinel, she was an Associate at Barclays Investment Bank where she worked with both the Leveraged Finance and Financial Sponsors teams. Ms. Hynes received a B.A. in Biology with a concentration in Neuroscience from The College of the Holy Cross, where she was a four-year member and captain of the Women's Varsity Crew team.
Dan Braz
Managing Director, Business Development
Daniel is a Managing Director at Coalesce Capital. With over 25 years of business development and investment experience, Dan is responsible for sourcing and assessing investment opportunities, as well as managing relationships with financial sponsors and intermediaries. Dan previously worked as an Executive in Residence at Warburg Pincus, where he sourced platform investments and led M&A and strategy for four Warburg Pincus portfolio companies within the firm's Business Services Group. During his time at Warburg Pincus, Dan closed platform investments in A-LIGN, TRC, and FlexXray, in addition to completing seven bolt-on acquisitions. He previously served as a board observer of TRC, FlexXray, SPINs, and A-LIGN.
Prior to joining Warburg Pincus in 2021, Dan worked in a variety of business development, corporate strategy, advisory, consulting, and investment roles, including at Bureau Veritas, INTL FCStone, Fredericks Michael & Co., WELLSPACE, CrossBow Ventures, Merrill Lynch, Morgan Stanley and Coopers & Lybrand.
Dan received a B.S. in Molecular, Developmental & Cellular Biology (Genetics) from Haverford College and an M.B.A. from Columbia Business School.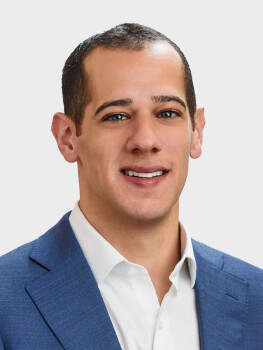 Jeff Stone
Director, Business Development
Jeff is a Director of Business Development at Coalesce Capital. He has over ten years of private equity business development experience. Prior to joining Coalesce, Jeff spent 5 years as a Vice President of Business Development at SFW Capital Partners. In that role, he helped SFW build its business development capabilities, sourcing both platform and add-on investments. Before SFW, he served as Vice President at Soundcore Capital Partners focused on building their direct-to-owner sourcing strategy. Prior to Soundcore, Jeff led the sales team at Axial Networks, where he worked with hundreds of middle market and lower-middle market private equity firms on their business development strategies helping them more effectively cover the intermediary community.
Jeff received a B.A. with concentrations in Marketing and Business Management from the University of Wisconsin-Madison School of Business.
Business Transformation – Coalesce Capital Advisors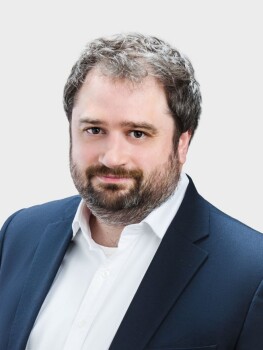 Henry Stannard
Founding Partner, Coalesce Capital Advisors
Henry is a Partner and Managing Director at Coalesce Capital Advisors. With over 15 years of experience, Henry brings an operational and strategic lens and oversees the firm's value creation initiatives. In his previous role as a Partner at OC&C Strategy Consultants, Henry worked closely with the management teams of business and technology-enabled services companies and their investors, focusing on corporate & portfolio strategy, sales & marketing optimization, operational transformation, commercial due diligence, and buy & build strategies.
During his time at OC&C Strategy Consultants, Henry led commercial due diligence and / or value creation work on investments in Hygiena, TRC, Sotera, A-LIGN, Certified, FlexXray, and Sweeping Corp of America.
Henry is also a former senior advisor to UK Prime Minister Gordon Brown and received a B.A. in Classics from Cambridge University.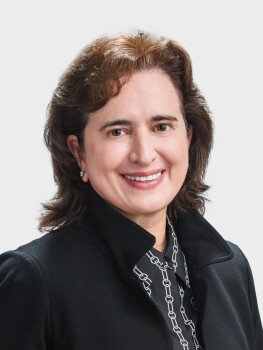 Anesa Chaibi
Operating Partner & Chief Transformation Officer
Ms. Chaibi has more than 34 years of experience in both private equity backed and public companies. Most recently, she served as Chief Executive Officer of CoolSys, Inc., a market-leading refrigeration and HVAC service provider with engineering services capabilities. Prior to joining CoolSys, Inc., Ms. Chaibi served as an industry advisor in the Industrial and Business Services Group with Warburg Pincus, where she met and worked with Stephanie Geveda.
Ms. Chaibi was previously the Chief Executive Officer and a director of Optimas OE Solutions, LLC, a global provider of integrated supply chain solutions and engineering support, from 2016-2019. Prior to that, Ms. Chaibi served as President and Chief Executive Officer of HD Supply Facilities Maintenance, a division of HD Supply Holdings, Inc. (an industrial supplier), from 2005-2015. Ms. Chaibi began her career at General Electric, where she held a variety of roles of increasing responsibility within several business units from 1989-2005.
Ms. Chaibi has a B.S. in Chemical Engineering from West Virginia University and an M.B.A. from the Fuqua School of Business at Duke University. Ms. Chaibi has served as a director of the board of RegalRexnord Corporation (NYSE: RRX) since 2014 and is a member of the Corporate Governance, Sustainability, and Director Affairs Committee and was the former Chairperson of the Compensation and Human Resources Committee. Since 2020, she has served as a director of the board of Advanced Drainage Systems (NYSE: WMS) and is a member of the Audit and Sustainability Committees. Ms. Chaibi previously served on the board of Warburg Pincus Capital Corporation I-A (NYSE: WPCA-UN). She also holds the credential of Board Leadership Fellow of the National Association of Corporate Directors.
Naman Rai
Analyst
Naman is an Analyst at Coalesce Capital. Previously, Naman worked at Credit Suisse on the Media and Telecom Investment Banking team as a summer analyst, where he was involved in executing executing M&A and capital raise transactions.
Naman received a B.S. in Business with a concentration in Finance and a Minor in Computer Science and Mathematics. In his free time, he co-founded a student-led investment group called Violet Quaker and was President of NYU's Bollywood acapella team, Raag-City.
Firm & Fund Operations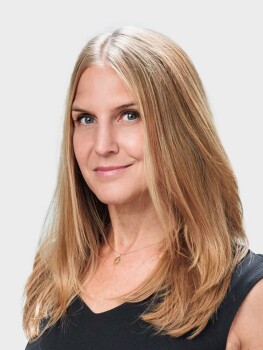 Bethany Foullois
Chief Operating Officer & Chief Compliance Officer
Mrs. Foullois is the Chief Operating Officer and Chief Compliance Officer of Coalesce Capital. Bethany has over 20 years of experience in private equity, including over 18 years in private equity operations. Prior to joining Coalesce, she was the Chief Operating Officer and Chief Compliance Officer at LNK Partners, a private equity firm focused on investing in middle market consumer and retail businesses. During her tenure, the firm managed multiple funds, including dedicated co-invest funds, with a revolving AUM of up to $1.2 billion. At LNK, she was responsible for all fund finance and administration, management company finance and operations, accounting, tax, investor relations, compliance, ESG/DEI, technology, and marketing. Prior to LNK, Mrs. Foullois held roles in venture capital and technology for nearly 10 years.
Mrs. Foullois received a double B.A. in Computer Science and Art and the History of Art from Amherst College and a CTA from Columbia University in the Analysis and Design of Information Systems. She is formerly Vice Chair of Fernweh Group, an investment and transformation firm spun-out of McKinsey & Company and focused on industrial technologies. She is a member of the Private Equity CFO Association (PECFOA) and the PEI Private Funds CFO network.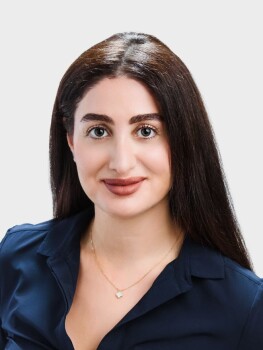 Venus Ehsan Horowitz
Head of Office & Support Services
Venus is Head of Office & Support Services at Coalesce Capital. She has over seven years of experience supporting executives and most recently worked as an Executive Assistant to Ms. Geveda at Warburg Pincus. Prior to Warburg Pincus, Venus worked at Morgan Stanley supporting C-Suite executives.
Venus received a B.A. in Criminology and History from York University and a B.Ed., with distinction, in Social Science and History from the University of Toronto.
Contact Us
Address:
437 Madison Ave, 19th Floor
New York, NY 10022